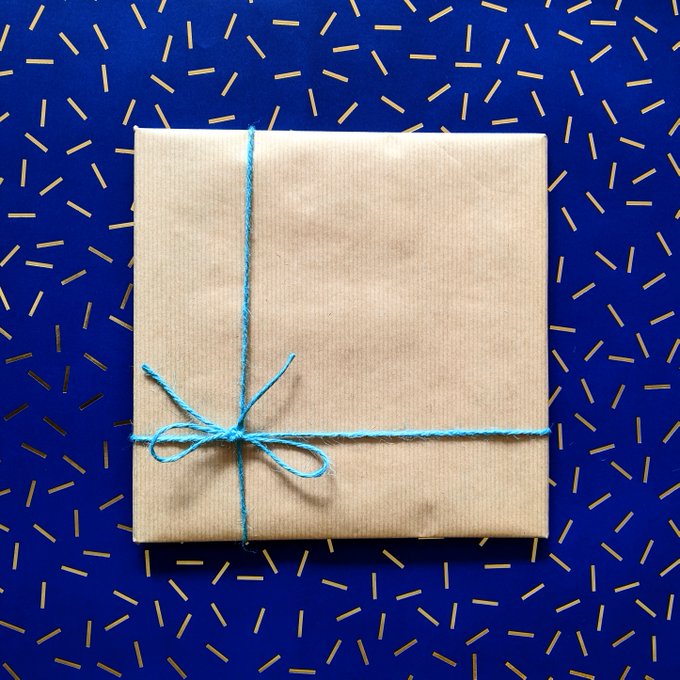 With over 2 billion people around the world now officially under some form of lockdown measures to help counter the spread of the coronavirus, it seems people are – more than ever before – reaching for books and stories to help them through this unprecedented period. The American Book Association (ABA) has reported a 250% increase in online traffic to its online stores, while Bookshop.org (launched only in February this year) reported a 400% increase in sales. In the UK, Waterstones reported a 17% increase in sales over the course of a few days – yet was widely criticised for using this as a reason to keep its bookstores open while businesses across the country were shutting up shop. The UK's Nielsen Book also reported sales of fiction books rising by a third. Even our own pages of Nothing in the Rulebook have seen record traffic to our compilations of sites that allow you to read thousands of famous books for free – and we've even made it into the top 5 list of lockdown resources that have been put together by the University of Hong Kong.
Yet despite this surge in demand for books, the lockdown is undeniably making it harder for readers to get hold of them. And with news that Amazon is deprioritising book sales amid the coronavirus crisis, it seems that it is independent book stores and publishers who are coming to the rescue (twas it ever thus?)
So, since Jeff Bezos won't do it – we're going to tell you about a bunch of indie bookshops and publishers that are still sending out lockdown deliveries…
An independent bookshop in Royal Wootton Bassett, Wiltshire, UK, these lovely folk are still accepting orders and delivering books – just drop them a line on any of their social media channels or email them at info@bassettbooks.co.uk
Slightly unique in this list in that the Big Green Bookshop was always an online venture – shipping physical books worldwide to people despite having no physical premises. Yet they've managed to adjust to the strict lockdown measures despite changes to delivery partners and recently announced that they were able to continue to send out books to customers (though you're limited to one book per order, unfortunately folks…but that just means you have to make your order count and pick a great title from their catalogue!)
Boiler House Press is an indie publisher based out of the University of East Anglia – home of the world-renowned Creative Writing MA. They're still firmly fulfilling orders through their website and shipping out books to readers. Check out their catalogue and special offers online.
Winner of Best Independent Bookshop in Wales 2019 Book Awards – these guys have a top notch bookstore and a lovely cafe to boot, but while you'll have to wait until the end of the lockdown to visit in person, the store have confirmed you you can order any book from them for delivery anywhere in the world.
An independent bookshop run by 'illiberal bigots' in Norwich. The store offers hand-picked new fiction & nonfiction, plus poetry, small press, children's, cookery & art titles. The shop is now shut BUT they are still posting books with free postage & packaging. They are still also hand-picking (with clean hands) self-isolation book packs!
Established in 1984, Book Works is a contemporary arts organisation dedicated to making and publishing books. While their studio and physical publishing offices are closed, they're still very much fulfilling deliveries as the team work remotely during the coronavirus lockdown. Browse their selection online.
Whilst the shutters might be down on one of the best loved indie bookstores in London, you can still order the books you love through their online shop and email them for recommendations.
They're also offering free delivery to Tower Hamlets residents (until May 1st) and can post anywhere in the UK.
To pass the time if you're stuck at home, you might like to enter their 2020 Short Story Competition.
In pre-lockdown times the cafe, bar and bookshop of Brookspinner would be thrumming with a vibrant community of book-loving customers. While the store, bar and cafe are now closed, the team are still delivering book orders (limited to a single book per order) and have over 400,000 book titles available to choose from.
A lovely Welsh indie bookshop offering mail order deliveries on their book range. They also offer arts and crafts materials, stationery, greetings cards and vouchers by mail. And, in another sign that literary creative folk are just they best, the Browsers Bookshop team are also giving out charity bags of books and arts and craft materials to local food banks, foster carers and disadvantaged children via local schools.
These fine folk run a lovely independent bookshop and cafe in Haggerston, London. And in very good news indeed, they're very much keeping on going as much as is possible – offering to accept orders and take queries from customers, even though their delivery partners have forced them to temporarily halt delivering orders via post. What they have done, though, is launch a fabulous new podcast, Burley Fisher's Isolation Station — as a place to interact with their community and to showcase the writing they would usually promote through the shop. Do have a listen through their website or by using your favoured podcast platform!
This UK independent printing press is continuing to service all PayPal orders from their own website, and they're also able to supply trade orders for any bookshops offering a similar service who are unable to access their titles from the wholesalers.
Readers should also check out their lovely 'Instead of a Card' poetry pamphlets – which make perfect presents to send to folks you might not see in person for a while – unusual, beautiful, worthwhile and definitely not for throwing away.
C.B. Editions are a bit of a favourite of ours here at Nothing in the Rulebook – as this wonderful independent printing press has published some truly unique and brilliant books – like This is the place to be by Lara Pawson and the award-winning Murmur by Will Eaves. So, we were pleased as punch to hear they were continuing to ship their books internationally during the coronavirus lockdown – with UK residents benefiting from free delivery.
What's more, C.B. Editions are also offering a special 'Lockdown Subscription', where readers can sign up to receive work by Stephen Knight, Todd McEwen, Gert Hofmann, and Will Eaves.
An independent bookshop in the heart of historic Hexham, and described by (excellent) indie publishers Bloodaxe Books as "a wonderful bookstore". The store may be closed but the company are still taking orders and even delivering locally by hand (albeit while keeping within social distancing guidelines).
Desperate Literature is a new international bookshop in Madrid, Spain. Along with the very best collection of used English books in the city, the shop also carries a large selection of quality books in Spanish, French and a variety of other languages.
The store strives to be a space where good literature serves as a vehicle for dynamic cultural, linguistic and social exchange between Madrilenos, extranjeros and travellers from around the world.
While the lockdown in Spain has seen the physical bookshop close, Desperate Literature are still delivering across Spain and indeed internationally, and they've introduced a special 'lockdown offer' to boot.
Established in 2013, this is a radical bookshop based in Nottingham, UK. It received the Independent Bookshop of the Year award at the British Book Awards in 2018 and is connected with the excellent Five Leaves Publishing independent press. Not only are they still sending out deliveries, you can also order some of their special 'Mystery Packages' of books they'll pick out for you to a value of your choosing.
Full Circle Editions are an East Anglia-based publishing house producing beautiful, collectible books with arresting writing and art. They're also keeping on keeping on despite the COVID-19 lockdown – which means you can freely browse (and, crucially, order) their fabulous selection of books from the comfort (and safety) of your own home.
Voted the UK's best independent bookstore in 2019, the shop has announced that many of its team have been placed on 'furlough' and acknowledged there were some issues with suppliers; AND YET, they've also got a huge number of books on their stocks and they are KEEN TO GET THEM TO YOU. If you order over £40 worth of books they'll ship them to you for free. Check their selection of books out here.
A cool independent bookshop in Penarth just outside Cardiff, Wales, Griffin Books are also continuing to take orders for books via phone, email or social media and posting them throughout the UK (and beyond). They are also hosting lots of online author events, storytime sessions and general book chats – all details can be found on their website.
A well-stocked independent bookstore in Devon, UK, run by a friendly & knowledgeable team. Their store may be closed but, as they confirm on their website, their publishers distribution centre has created an outstanding delivery system that enables them to post books to customers through the post, while protecting the safety and wellbeing of their team.
One of the world's leading specialist publishers & booksellers of military history, Helion Books are still sending out their large selection of book titles to readers. They've also run a couple of lockdown offers where you can get discounts on their catalogue – so do check out their website and social media pages to make sure you don't miss out on these.
This Sheffield-based poetry publisher are founded on an ethos of craft, care and collaboration. They're still posting orders daily – and even delivering some orders by hand to readers in Sheffield.
An independent Bookshop, Cafe, Deli & Home shop in St Boswells, Scottish Borders. Winners of the 'Best Small Shop in Britain' award in 2018. They're continuing to deliver (beautifully wrapped) books to customers.
For the past 23 years, the folks behind New Millennium Writings have made it their mission to encourage, award, and publish writers and poets. And this hasn't stopped amid a global pandemic and lockdown – as they continue to pack up orders while working from home. Browse their selection here.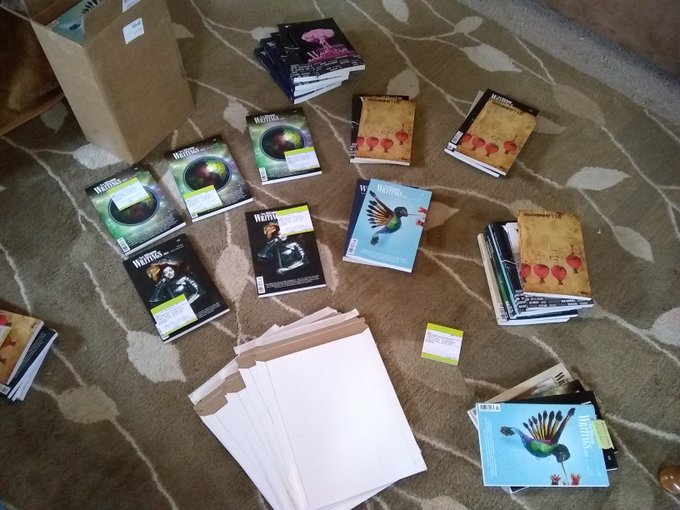 Established in 1978, Newham Books is one of east London's leading independent bookshops. Though the store is closed, they are still accepting and fulfilling individual orders.
Established in 1974, this is a radical & community not-for-profit bookshop, run by a women's collective. If that wasn't cool enough, they're still supplying mail orders, from their vast stock of wonderful, challenging, life-affirming books. They can still order many books for you, though some are now hard to obtain. Search their website & email them for availability nfn@newsfromnowhere.org.uk
Southampton's premier independent community bookshop isn't just offering books for those in need of a good read; in true community style they are also offering to deliver food, toiletries and cleaning products, too!
Like Bricklane Bookshop, they're offering free delivery to local residents in the immediate Southampton area – but they'll also ship anywhere around the UK so do browse their online catalogue and remember that they also have an extensive supply of ebooks and audiobooks available, too.
The oldest independent bookstore in Calgary might have closed its doors to its physical stores during the lockdown; but its continuing to offer free deliveries (and curbside pickup) to residents in dire need of some literary relief. Check out their website to browse their catalogue and keep up to date about delivery information and book availability.
A beautiful independent bookshop in Holmfirth. They're still able to order directly from their supplier in single book orders. Which means you can still support this fabulous indie bookstore and get that book you just can't do without during the lockdown. All you need to do is email them at read.holmfirth@gmail.com with a book and an address and they'll do the rest.
These literary champions are based in Dulwich, London, and they are offering free & safe local home delivery to the following postcodes: SE22, SE21, SE23, SE4, SE5, SE14, SE15. If you're based farther afield, you can order from them by emailing shop@ryebooks.co.uk, and they'll aim to get your books to you within a couple of days.
Established by Sam Read in 1887, this award-winning small bookshop in the Lake District has closed its doors but is still fulfilling orders and providing free local delivery.
Currently rebranded as the 'Socially Distancing Shelf', this is a truly unique bookstore in the heart of London dedicated entirely to books published by women – in store you can absolutely lose yourself browsing the shelves, which include rare books and first-class first edition copies of books by female authors, as well as rediscovered books just waiting to be read. Though they're currently shuttered – you can still support them by ordering a gift voucher which you can cash in for one of their excellent books on the other side of lockdown. Doing so also helps bookstores like this stay afloat during this unprecedented crisis.
Seren is Wales' leading independent literary publisher, specialising in English-language writing from Wales. They're intending to supply books for as long as the present terms of lockdown continue, and beyond when they are eased, of course!
An independent bookshop in Bristol, UK, stocking a tightly curated range of fiction, non-fiction and children's books. They're also very happy to provide (and receive) recommendations. After a bit of turbulence, the team have confirmed that they're able to continue receiving book orders and sending out deliveries via their online ordering service. So please do bombard them with your requests and they will get books through your door with pleasing efficiency.
Looking to get lost in translation? You need look no further than Strangers Press – who are dedicated to publishing the finest literature in translation in collaboration with the British Centre for Literary Translation, University of East Anglia, and The National Centre for Writing. Browse their catalogue through their online shop and order away as usual!
Unbound are a unique, award-winning publisher. They have a TONNE of great titles available through their online catalogue and have also announced that all of their e-book titles are now HALF PRICE, which is absolutely brilliant news to any readers looking to get their hand on some great new stories. Add to that, the crowdfunding part of their business is still very much in full flow – with supporters able to play a vital role in helping make prospective books a reality, and in return pick up fabulous rewards, from their name in the back of a book, to personalised art prints, meetings with famous authors, or even a personalised 'paw-trait' of your dog. Check out some of the titles that are close to reaching their targets and which you could help push over the line right here.
Despite coronavirus, this Irish bookstore is still dispatching books to customers. Alongside these literary delights, you can also order from their catalogue of craft supplies, art supplies, wool, fabric, haberdashery, and upholstery supplies.
Based in Dulwich, Londoners have long loved browsing the delightful and well-stocked shelves of the Village Books shop. Now you'll have to make do with browsing their digital shelves; but they're still offering to deliver you books – and, what's more, the team are also on hand to offer you advice and recommendations on what books to read and buy.